A few days back one of our Linode instances was deactivated because of payment processing-related issues. While we were trying to figure out an alternative payment method our Linode server was deleted followed by deactivation. Although we had a backup of the contents setting up a new web server from scratch can take a lot of time and effort, when you had a lot of services configured.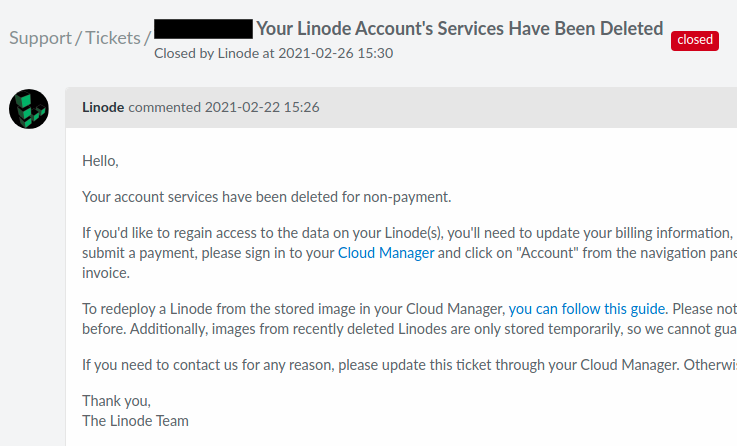 The best thing about Linode is that they keep a copy of the server image before deleting the service. They do not assure a specific validity period of the image but in our case, the time was three months. If you are in the same scenario start by checking if Linode is available in Cloud Manager under Images tab. In case the image you are looking for is missing from your account create a support ticket.
There are two ways to redeploy a Linode image 1) Deploy as a new Lionde and 2) Restore to the existing Linode. In both cases, you have to have at least some credit available in your account. Also, the new Linode will have a different IP address than before.
Deploy as a new Lionde
This is almost same as creating a new Linode, select the "Deploy New Linode" option and it will open a new page with configuration information like region, plan and root access password. After filling up desired configuration click on Create and the restoration process will start.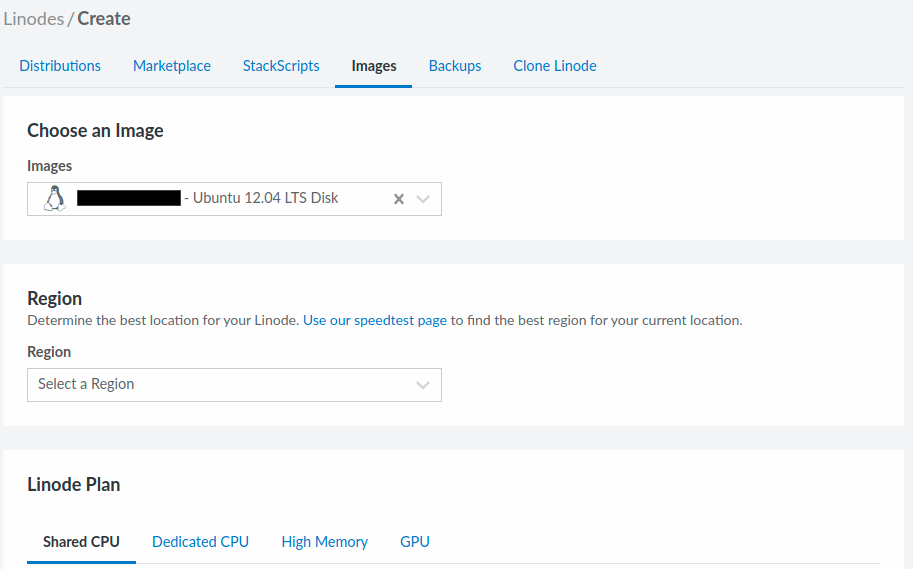 If you have already created a fresh Lionde and want that to use for deploying the image select "Restore to Existing Linode" then select the instance and click on the Restore button. Depending on the size of the image it may take up to 20-30 mins before you will be able to access the server.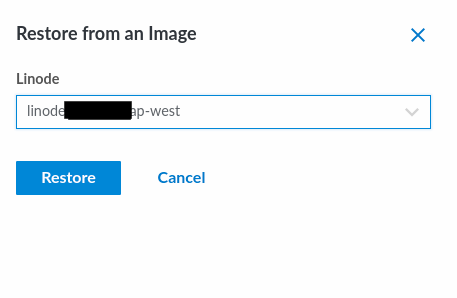 Once the restore process starts, Linode will provide the new IP address which you will need to update in DNS records.
Although most of the time this process will work, it's better to keep a offline copy of the backup
If you found this article useful please let us know in the comments below.